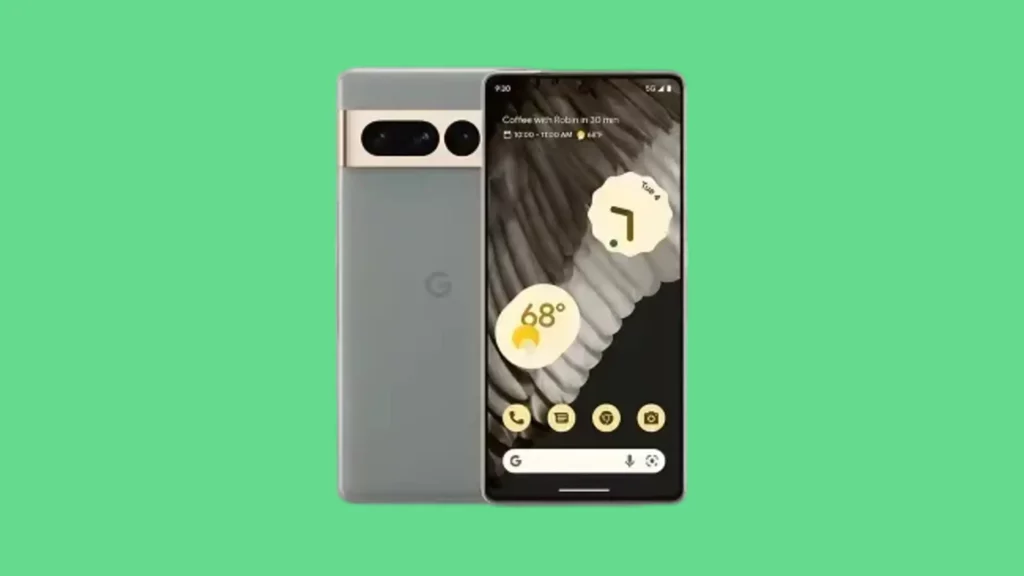 Pixel 7 and 7 Pro have already reached the hands of millions of people. Compared to Pixel 6, the latest offering from Google ships with significantly less number of software issues. But, the problems are still affecting users such as poor fingerprint sensor performance, call dropping, audio problems, and more. As if these were not enough, some users are now facing problems with notifications.
Many Google Pixel 7 and Pixel 7 Pro users are saying that the notifications do not deliver timely. Some even say that they are not getting notifications on the Pixel 7 and 7 Pro. This is a major problem for many users are they are likely to miss out on timely notifications about meetings, bill payments, and other essential things.
"I just got a Pixel 7, and I moved everything over via cable from my Pixel 3a. However, I'm not receiving most of my notifications on my new phone. I went into settings and reset app preferences, but still nothing. Anyone else have this issue?, " a user wrote on Reddit.
Whether the notification problem is linked to a single app or all apps, this guide has the solutions you are looking for. Try out the solutions below until you find the one that works out for you.
Here's How to Fix Pixel 7 or 7 Pro Not Getting Notifications Problem
As of writing this post, Google hasn't acknowledged the notification issues on the latest Pixel units. So, it's pointless to keep waiting for a fix from Google in the software update. But, there are a few things you can try to fix the problem. Hopefully, at least one of them will do the trick.
1. Check App Permissions
If you are not receiving notifications from a particular app, there's a great chance that you may have accidentally turned off the permission to send notifications for that app. You need to turn it on to receive notifications. For this, go to the App info page and under the permissions tab, turn on the permission to send notifications.
2. Restart Your Phone
A software bug or system glitch on your phone can cause many problems on your phone. You can simply fix it by restarting the device. For this, press and hold the power button and volume up button for a few seconds until the power menu appears. Tap on Restart.
3. Turn on Chat Features
If you're having notifications problems with messages, turning on Chat features might help. This method has worked for many Pixel 7 users on T-Mobile carrier. To turn on chat features, open the Messages app, click on your profile icon at the upper-right corner, and select Messages settings. Click General > Chat features and turn it on.
4. Turn off Focus Mode and DND
Focus mode and DND (Do Not Disturb) as the name suggests lets you focus on work by not sending you notifications. When either the Focus mode or DND is active, you won't receive any notifications. Turn off both the features and check if the problem is fixed.
5. Update Your Phone
Google keeps releasing new software updates to its Pixel phones that, in addition to new features and improvements, include fixes to bugs. You should therefore install the latest software update that could potentially fix issues on your phone.
To update your Google Pixel 7 or Pixel 7 Pro, Open the Settings app and navigate to System > System update > Check for update. Download and install the update.
6. Use an Alternate App
Not every time the device is to be blamed. Sometimes the app itself is the source of the problem. If a specific app is not sending you notifications, it could be because of some issues within the app. You should update the app. If it does not work, use an alternative to that app to get your job done.
7. Reset Your Phone
If none of the solutions have worked out in your favor, resetting the device will probably fix the problem. It can fix all kinds of software issues on your phone, including the not getting notifications on Pixel 7 problem. Before I tell you the steps, you should keep in mind that resetting the device will remove all data on your phone.
Steps to reset your Pixel 7:
Open the Settings app.
Go to System > Advanced > Reset option.
Click Erase all data (factory reset).
Tap RESET PHONE and click ERASE EVERYTHING to confirm the reset.
Enter the lock screen pin, password, or pattern (if prompted)
Conclusion
When the device stops sending notifications, it becomes a heavy headache for me. It's because I get important reminders, important email notifications, and useful notifications from apps. So, fixing the notification problem is important. I hope this guide was useful to you. Do share your thoughts in the comments below.
Also Read:
1. Fix: Google Pixel 7 Not Recognizing Fingerprint
2. Google Pixel 7 Bluetooth Issues, How to Fix?
3. Google Pixel Won't Turn On or Charge? Here's How to Fix It
4. Fix: Pixel 7/Pro Notification Sound Not Working
5. Fix: Google Pixel Screen Not Responding to Touch