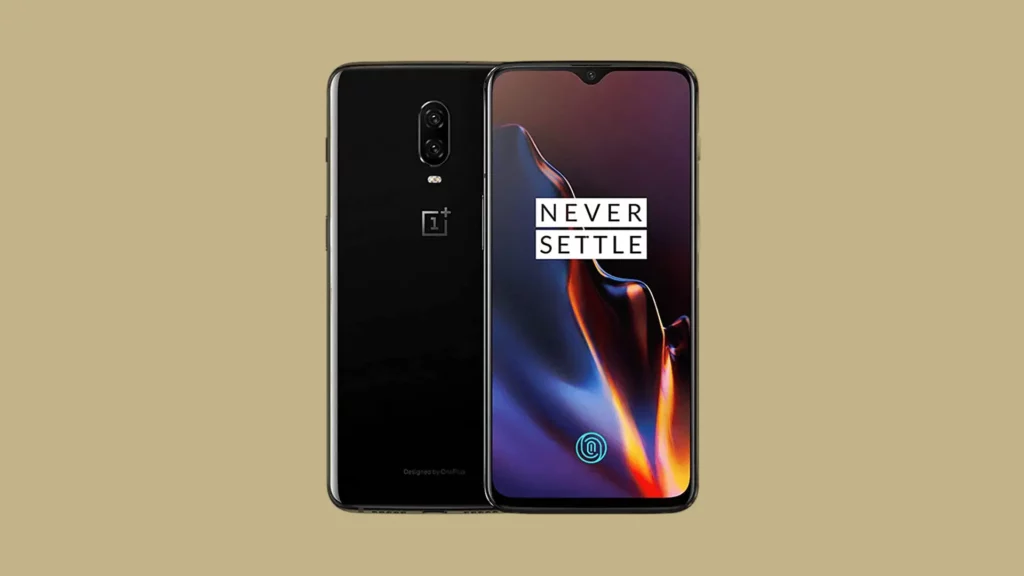 Although we have plenty of instant messaging applications like Telegram and WhatsApp, default text messaging hasn't lost all its importance. It's useful when verifying the device or sending texts when there's no internet. The default messaging service does not occasionally run into problems. But, several OnePlus 6T owners are having issues with sending or receiving texts.
If you are a OnePlus 6T user and facing issues with messaging, keep reading this guide to know the effective solutions to fix it. The problem could occur due to a variety of reasons such as network outages, software bugs, or issues with the messaging application. Try the solutions below and start sending and receiving texts as before.
5 Ways to Fix OnePlus 6T Not Sending or Receiving Texts Issue
We have curated a list of solutions below to fix the messaging issues on your OnePlus 6T. Try them on your phone and start a conversation with your dear ones.
1. Restart Your Phone
We'll begin with a classic method to fix common issues on any device. Restarting a device can fix many software issues. Plus, it will also refresh the connection to a cellular tower.
To restart your OnePlus 6T, press and hold the power button until you see the power options. Select the "Restart" option. After the device reboots, wait for a few seconds and then try sending a text message. If you had issues with receiving messages, send a text message to your phone and check if the problem is fixed.
2. Reset Network Settings
There could be an issue with the network settings on your OnePlus phone causing issues with the text messaging services. Thankfully, you do not have to go through all the network settings. Simply, reset the network settings.
Note:
Resetting the network settings will delete saved Wi-Fi passwords, and paired Bluetooth devices, and reset network settings to their default values.
To reset the network settings on your OnePlus 6T, follow these steps:
Open the Settings app on your phone.
Tap on System.
Click Reset options.
Now, tap on Reset Wi-Fi, mobile & Bluetooth.
3. Clear Cache Partition
The device may have a corrupted cache partition could lead bring many problems and slow down the device. If you have not tried this method, go ahead and clear the cache partition to check if this can fix the problem. Don't worry, this won't delete your personal data on the phone.
Turn off your OnePlus phone.
Press and hold the volume up key and power key until the device enters the Fastboot mode.
Use the volume keys to navigate to the Recovery option and press the power button to select it.
Select the language. Now, you should see recovery options.
Wipe the cache and then reboot your phone.
4. Try Another Messaging App
You can't send or receive texts on your OnePlus 6T because there might be an issue with the messaging app. First, update the app to check if the latest version can fix it. If it does not help, use a different messaging app such as Microsoft SMS Organizer or Google Messages.
5. Factory Reset Your OnePlus 6T
If the problem persists, try factory resetting your OnePlus 6T as the last resort. Performing a factory reset will remove all data from your phone including installed apps, files, documents, etc. So, back up your device first before going ahead.
Here's how to factory reset your OnePlus phone:
Open the Settings app.
Go to System and tap on Advanced.
Click Reset options and tap on Erase all data (factory reset).
Click RESET PHONE and then tap on ERASE EVERYTHING. You may need to confirm your lock screen.
After a successful reset, set up your OnePlus 6T, and do let us know if this method has fixed the issue with sending or receiving texts.
We hope this guide was useful to you in fixing the OnePlus 6T not sending or receiving texts. However, if none of the solutions worked out for you, contact your network operator to check if there's a network outage or some other issue that could be causing issues with the messaging service.
Also Read:
1. How to Transfer OnePlus Notes to Google Keep
2. How to Check WiFi Password in Oneplus Phones?
3. OnePlus Pocket Mode: What Is It and How to Enable/Disable It?